GOALS OF A CORPORATE WEBSITE
A website is a powerful and convenient marketing tool.
Increased awareness builds trust, which contributes to business growth.
A website is an independent mechanism that serves various functions and can be used for different purposes. A successful company website helps strengthen its position in the market and showcases its professionalism and innovation.
It can serve multiple purposes, such as commercial objectives for sales and customer acquisition, informational objectives for strengthening the company's image and development, as well as business goals for finding partners and entering the international market.
A website generates sales by creating dedicated pages for products and services.
Feedback forms foster customer relations.
WHO BENEFITS FROM
CORPORATE WEBSITE DEVELOPMENT
The development of a corporate website is suitable for businesses of various scales and industries that aim to enhance their online presence and facilitate communication with their clients and partners through the Internet. It represents the corporate style and values, organizes presentations and company news, showcases the human resources potential and employment advantages.
For large companies, a corporate website serves as a tool for interacting with stakeholders. It allows them to present their identity, showcase products and services, broadcast video presentations, and organize online conferences. For medium and small businesses, a corporate website can be utilized to attract new customers and increase sales.
The development of a corporate website is an important step for any company striving to enhance its online presence and attract new clients. This website can assist the company in showcasing its services and products, increasing brand recognition, and boosting sales.
ADVANTAGES OF CORPORATE&nbspWEBSITE
Your clients will receive regular updates, fresh information, and answers to their inquiries through the corporate website. This tool helps improve communication with potential and existing clients, fostering trust.
The development of a corporate website contributes to the growth of the company by addressing various objectives, such as attracting new clients and expanding the target audience. A corporate website assists in finding new partners and establishing beneficial collaborations.
Your potential clients or partners evaluate your website and the information you provide. Featuring photographs of your company, detailed information about it, and customer testimonials contribute to a positive image. Trustworthy interaction is the key to attracting loyal customers.
The cost of developing a corporate website at Digital Wise web studio starts from $500. It can increase depending on the complexity and size of the website, the need for developing custom features, and the client's specific requirements. You will receive a ready-to-launch turnkey website that meets the technical specifications and all requirements.
The cost of website development can be influenced by:
4 – 7 days, depending on the number of pages.
To be determined based on the number of pages.
FEATURES OF
CORPORATE WEBSITE
Developing a corporate website is an important stage in the online presence of any company. Such a website serves as a central point for all other digital marketing efforts. Here are some benefits of corporate website development for the client:
1. Increased online presence: Corporate website development allows a company to enhance its online presence and create a digital brand image.
2. Improved company image: A corporate website enables showcasing professionalism and instilling trust in customers. It can be designed with uniqueness and tailored to the individual needs of the company.
3. Convenience for customers: A corporate website provides customers with the opportunity to learn more about the company and its products, explore a list of services, and access contact information, making interaction with the company more convenient.
4. Impact on sales: A corporate website can help increase sales by attracting new customers and enhancing loyalty among existing ones. Advertising campaigns and special offers can be featured on the website to generate interest in the company and its products.
CORPORATE&nbspWEBSITE
DEVELOPMENT&nbspPROCESS
Creating the main page that includes the design, style, and structure for the rest of the pages.
Designing the layout for all the typical (static) pages of the website, such as "About Us," "Contacts," "Services," and target pages.
Developing the structure and functionality of the website. Building the database, creating an administrative panel, and addressing other technical aspects of development.
Pages are filled with content, including text, images, and videos.
Testing the functionality and ensuring compliance with requirements. Upon successful testing, the website is deployed to hosting.
Providing training on website editing to enable you to make changes and updates.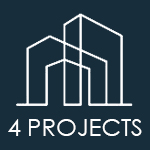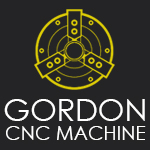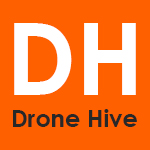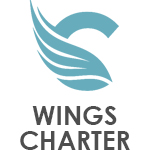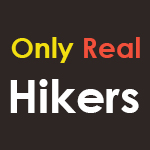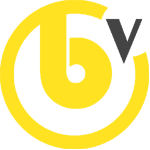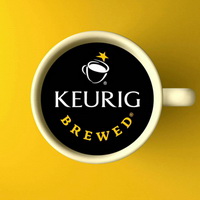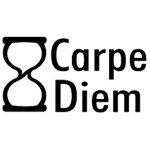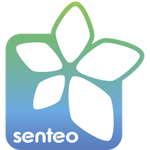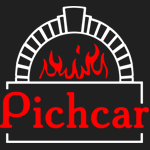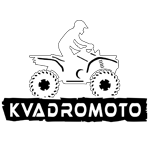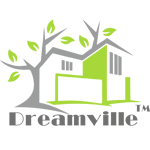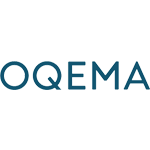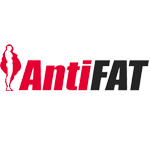 We offer a transparent official contract that takes into account the interests of our clients and minimizes the risks of disputes during the development of a corporate website.
We create unique and modern design solutions tailored specifically to each of our clients.
Our extensive history in corporate website development has allowed us to establish a clear and logical working system where the end result is the primary goal. We understand that a website can encompass various functionalities, including information about products, services, price lists, technical documents, customer information, and other useful materials.
Our professionals recommend the creation of a corporate website as the most effective means of advertising and attracting clients, beneficial for both large companies and small businesses.
The website is designed to work flawlessly on smartphones, tablets, laptops, desktop PCs, and all popular browsers.
We utilize a user-friendly website management system (WordPress) and provide free training on navigating the admin panel.
We guarantee a heightened level of website security through special software configurations.
Your company's website will fully align with your business objectives, corporate standards, and exceed all your expectations.
Our corporate website development ensures complete project uniqueness, starting from the design phase and throughout the entire development process. This guarantees high evaluations from both clients and search engines.